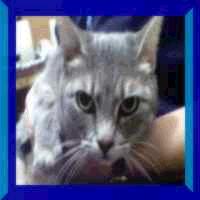 Maytag
AKA: Nanny

Maytag watches the boys like
she is a baby-sitter. She doesn't
like grown-ups, and she will even
"wash" the kids' hair!


Crybaby
The name says it all!

This cat is a total "Weenie!"

He cries ALL the time --
sometimes for NO REASON!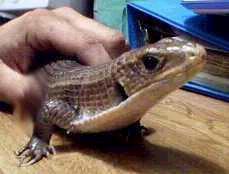 RUFUS
Rufus is a Sudanese Plated Lizard.
He mostly just hides under a log.
He likes to have his head and neck rubbed whenever he is shedding.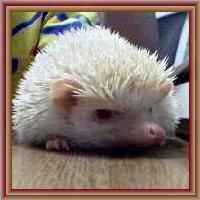 Black Beauty
AKA: Amie

Black Beauty is an albino hedgehog.
She is neither black nor beautiful.
She's so ugly, she's cute!
COMING SOON:

Pictures of Jenny, our Dalmatian

AKA:
The DUMBEST DOG IN
THE UNIVERSE
(Say the word "Jenny" like Forest Gump
-- you'll get the idea)
COMING SOON:
Pictures of "Michael Jordan"
the rabbit.

(How many times has Landon
watched "Space Jam????")